Central Valley Flood Protection Board
The Central Valley Flood Protection Board (CVFPB) is the State regulatory agency responsible for ensuring that appropriate standards are met for the construction, maintenance, and protection of the flood control system that protects life, property, and wildlife habitat in California's vast and diverse Central Valley from the devastating effects of flooding. CVFPB issues encroachment permits and works with other agencies to improve the flood protection structures, enforces removal of problematic encroachments, and keeps watch over the Central Valley's continually improving flood management system.
---
PUBLIC HOURS AND MEETINGS SUBJECT TO CHANGE IN RESPONSE TO COVID-19
In light of recent developments regarding COVID-19, we wanted to reach out and provide an update on our public hours and 2020 meeting schedule.
The Central Valley Flood Protection Board is closely monitoring COVID-19 developments, which have created uncertainty for us all. Just like every organization, we are unsure how this will play out, for how long, and how it will affect our upcoming meetings.
What is clear is the seriousness of this rapidly spreading virus. Thus, we are taking the following steps:
Public Counter Hours are currently suspended until further notice, but the Board remains open for business. We can be contacted by phone or email as noted below.
The May 22, 2020 Board meeting will go on as scheduled, however, the public is requested to attend remotely.  For further details check our May 22nd event page. Instructions on how to join the meeting follow:
JOIN LIVE ONLINE WEBEX CVFPB MEETING (click link)
Meeting number: 716 336 174
Password: Tx2CMr5wmz3
https://atteetrial1.webex.com/atteetrial1/j.php?MTID=m0f9ed5e704ca74ddd90ec7647fa476b2
Join by phone
1-844-531-0749 US/Canada Toll Free
Access code: 716 336 174
We will make changes to workshops, committee meetings and other programs in April and beyond on an event-by-event basis to ensure the safety and health of our stakeholders, attendees and staff. The Centers for Disease Control and Prevention this weekend issued guidance to postpone events over the next eight weeks with 50 or more people. Many of our events are below that threshold but we will assess whether to carry out those events as the time gets closer.
Please check our website for periodic updates; we will be updating events as we confirm next steps around postponement or cancellation based on public health guidelines.
In addition:
We expect many of our staff will be working remotely to do our part to stem the virus' progression. Thus, emailing us rather than calling our office with your questions is the best way to reach us. If you are currently working with a staff member on an item, please continue to contact that staff member.  If you need general information, please contact the general mailbox at Questions@CVFlood.ca.gov.
We will be prioritizing permits based upon health and safety factors, including the availability of staff and partners, and application processing times may be extended during this period.  Please bear with us as we work through this new system.
We appreciate your understanding during this situation.
We're all in this together! Stay healthy and we'll keep in touch with updates as we have them.
Leslie Gallagher
Executive Officer
Permit and Inspection Fees Coming July 1, 2019
CVFPB will be charging permit and inspection fees for permit applications received after July 1, 2019. Fee information can be found here.
NEWS & HIGHLIGHTS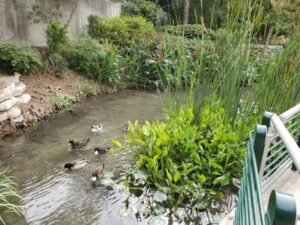 From soilsmatter2011 – Wetlands are found at the intersection of earth/soil and water ecosystems. Because of the complex interactions of land and water, they have unique properties. Despite only occupying 5% of the earth's surface, wetlands are one of the most productive ecosystems on the planet. Wetlands provide habitat for a variety of distinctive plants and animals. More than a third of threatened and endangered species live in wetlands. Wetlands improve water quality. They help regulate our climate. Wetlands decrease the impact of floods and hurricanes. They provide space for recreational activities like hunting, boating, and birding. (more).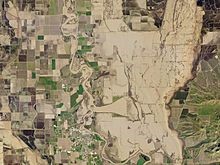 From Divison of Water Quality, SWRCB – Communities in California fund stormwater management programs to prevent flooding and improve water quality. While stormwater management has been an important investment for decades, only a few studies have estimated overall municipal costs of stormwater programs and infrastructure in the state. As part of ongoing work to improve tools for stormwater management in California, the US Environmental Protection Agency's Region 9 Environmental Finance Center at Sacramento State (EFC at Sacramento State) compiled sources of existing, readily available data on reported stormwater budgets and expenditures to provide an improved estimate of existing activities. The webinar will describe findings of the study and offer insights for improving future estimates of municipal stormwater management spending in California. (more).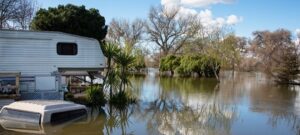 The California Department of Water Resources (DWR) is pleased to announce a 15-day public comment period for the Small Communities Flood Risk Reduction (SCFRR) Program  (Phase 2) draft list of funding awards. DWR released the Phase 2 SCFRR Program Proposal Solicitation Package (PSP) (PDF) on December 5, 2019, to solicit proposals for design and implementation of flood risk reduction projects. The eligibility criteria for Phase 2 funding required that an applicant must have submitted a Phase 1 SCFRR Program funded draft feasibility study to DWR before the Phase 2 PSP application deadline (February 3, 2020). DWR received five Phase 2 applications. (more)
Visit the State of California
Department of Public Health online
for all the latest publicly available information
and guidance on the COVID-19 virus
Welcome!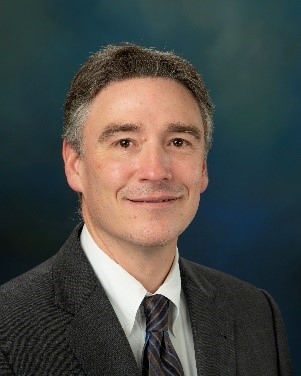 Meet Brian Johnson, our new Board member. He was appointed to the Central Valley Flood Protection Board by Governor Newsom on January 27, 2020. Brian has been California director at Trout Unlimited since 2011, where he was director of the California water program from 2005 to 2011. He was an associate at Shute, Mihaly & Weingerger LLP from 2000 to 2005, associate director for communications at the Council on Environmental Quality, Executive Office of the President from 1993 to 1997, and manager of Energy Star Computers for the U.S. Environmental Protection Agency, Office of Air and Radiation from 1991 to 1993. Johnson earned a Juris Doctor degree from Stanford Law School. Welcome, Brian!