Central Valley Flood Protection Board
The Central Valley Flood Protection Board (CVFPB) is the State regulatory agency responsible for ensuring that appropriate standards are met for the construction, maintenance, and protection of the flood control system that protects life, property, and wildlife habitat in California's vast and diverse Central Valley from the devastating effects of flooding. CVFPB issues encroachment permits and works with other agencies to improve the flood protection structures, enforces removal of problematic encroachments, and keeps watch over the Central Valley's continually improving flood management system.
---
PUBLIC HOURS AND MEETINGS SUBJECT TO CHANGE IN RESPONSE TO COVID-19
In light of recent developments regarding COVID-19, we wanted to reach out and provide an update on our public hours and 2020 meeting schedule.
The Central Valley Flood Protection Board is closely monitoring COVID-19 developments, which have created uncertainty for us all. Just like every organization, we are unsure how this will play out, for how long, and how it will affect our upcoming meetings.
What is clear is the seriousness of this rapidly spreading virus. Thus, we are taking the following steps:
Public Counter Hours are currently suspended until further notice, but the Board remains open for business. We can be contacted by phone or email as noted below.
The September 26th, 2020 Board meeting will go on as scheduled, however, the public is requested to attend remotely.  For further details check our September 26th event page. Instructions on how to join the meeting follow:
Past recordings can be viewed on the CVFPB YouTube Channel
Background for agenda items is available electronically. Please email the Clerk at
Ryan.Jones@CVFlood.ca.gov to request an electronic copy of any agenda item.
JOIN LIVE ONLINE WEBEX CVFPB MEETING (click link)
CVFPB Meeting Room
https://cadwr.webex.com/meet/CVFPB | 1328038260
Join by video system
Dial CVFPB@cadwr.webex.com and enter your host PIN .
You can also dial 173.243.2.68 and enter your meeting number.
Join by phone
1-844-517-1271 US Toll Free
Access code: 132 803 8260
We will make changes to workshops, committee meetings and other programs in April and beyond on an event-by-event basis to ensure the safety and health of our stakeholders, attendees and staff. The Centers for Disease Control and Prevention this weekend issued guidance to postpone events over the next eight weeks with 50 or more people. Many of our events are below that threshold but we will assess whether to carry out those events as the time gets closer.
Please check our website for periodic updates; we will be updating events as we confirm next steps around postponement or cancellation based on public health guidelines.
In addition:
We expect many of our staff will be working remotely to do our part to stem the virus' progression. Thus, emailing us rather than calling our office with your questions is the best way to reach us. If you are currently working with a staff member on an item, please continue to contact that staff member.  If you need general information, please contact the general mailbox at Questions@CVFlood.ca.gov.
We will be prioritizing permits based upon health and safety factors, including the availability of staff and partners, and application processing times may be extended during this period.  Please bear with us as we work through this new system.
We appreciate your understanding during this situation.
We're all in this together! Stay healthy and we'll keep in touch with updates as we have them.
Leslie Gallagher
Executive Officer
Permit and Inspection Fees Coming July 1, 2019
CVFPB will be charging permit and inspection fees for permit applications received after July 1, 2019. Fee information can be found here.
NEWS & HIGHLIGHTS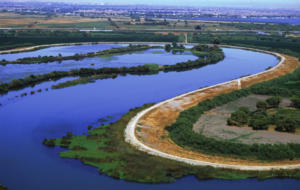 From The California Globe – California has three Delta-related entities committed to the protection and health of the Sacramento-San Joaquin Delta in California: Delta Protection Commission, Delta Protection Advisory Committee, and Delta Stewardship Council. What's the difference? (more)
From Justin Fredrickson, California Farm Bureau Federation, in AgAlert – Recent research looking at projected global temperature increases and large-scale oceanic and atmospheric processes contains alarming news for California water and flood planners. According to this emerging science, intense precipitation and flooding from "pineapple express"-style winter storms could both shift eastwardly landward and intensify by up to 40% by the latter half of the century. Pretty clearly, it would take far less than an 1862-sized flood to overwhelm our existing flood and reservoir system. With the full force of an 1862 or even larger event, think of the 2017 Oroville spillway failure on steroids—just everywhere at once. Add it all up and the proverbial writing on the wall is clear: Our existing infrastructure is woefully unequal to the task. (more)
Visit the State of California
Department of Public Health online
for all the latest publicly available information
and guidance on the COVID-19 virus
Welcome!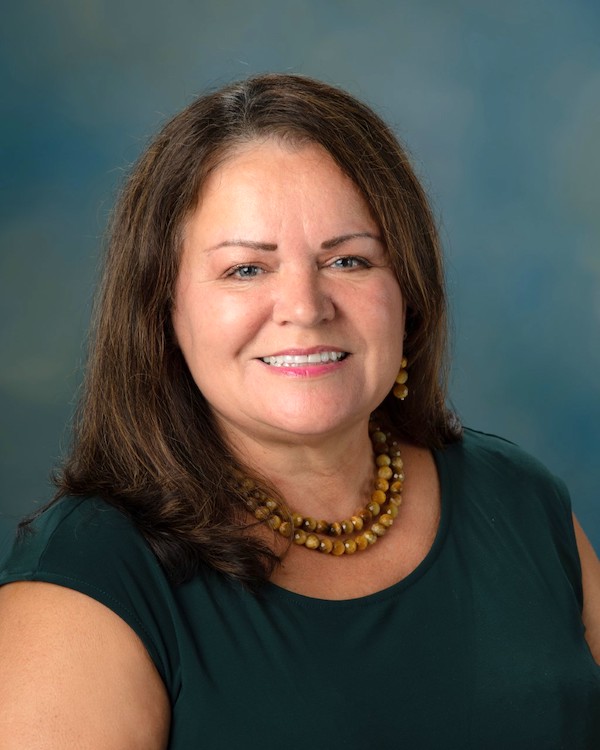 The Central Valley Flood Protection Board is happy to announce its newest Board member, Mary Jane Griego, was appointed by Governor Newsom on July 7, 2020. Griego has been senior district representative in the Office of Congressman John Garamendi and a member of the Board of Directors of the Olivehurst Public Utility District since 2017. She has been owner of Duke's Diner since 2012. Griego was a member of the Yuba County Board of Supervisors from 2001 to 2017. Welcome, Mary Jane!