Central Valley Flood Protection Board
The Central Valley Flood Protection Board (CVFPB) is the State regulatory agency responsible for ensuring that appropriate standards are met for the construction, maintenance, and protection of the flood control system that protects life, property, and wildlife habitat in California's vast and diverse Central Valley from the devastating effects of flooding. CVFPB issues encroachment permits and works with other agencies to improve the flood protection structures, enforces removal of problematic encroachments, and keeps watch over the Central Valley's continually improving flood management system.
---
2022 PUBLIC HOURS AND MEETING SCHEDULE
In accordance with the Governor's order,  the Board will continue to host virtual meetings and workshops through March 31, 2022.  Locations and access information for future meetings will be posted on our homepage and updated as needed.
Likewise, our office will remain open for business, but public counter hours are limited to appointments only.  For public drop off of physical documents, including applications and fees, we can be contacted by phone or email as noted below to schedule a drop off.
The Board meeting schedule for 2022 can be found here

Past recordings of meetings can be found on the CVFPB YouTube Channel

Background for agenda items is available electronically.  Please email the Board Clerk at Ryan.Jones@CVFLOOD.CA.GOV to request an electronic copy of any agenda item.
JOIN LIVE ONLINE WEBEX CVFPB MEETING (click link)
Log In Info Below:
Join by phone
1-844-517-1271 US Toll Free
Access code: 132 803 8260
We will continue to host our Board meetings, workshops, committee meetings and other programs through WebEx on an event-by-event basis to ensure the safety and health of our stakeholders, attendees and staff. Please check our website for periodic updates; we will be updating events as we confirm next steps around postponement or cancellation based on public health guidelines.
In addition:
Office hours are limited as most of our staff is working remotely to do our part to stem the virus' progression. Thus, emailing us rather than calling our office with your questions is the best way to reach us. If you are currently working with a staff member on an item, please continue to contact that staff member.  If you need general information, please contact the general mailbox at Questions@CVFlood.ca.gov.

We will be prioritizing permits based upon health and safety factors, including the availability of staff and partners, and application processing times may be extended during this period.  Please bear with us as we work through this new system.
We appreciate your understanding during this situation.
We're all in this together! Stay healthy and we'll keep in touch with updates as we have them.
Leslie Gallagher
Executive Officer
NEWS & HIGHLIGHTS

Proposition 1 – Round 2 IRWM Implementation – Northern California
From the Department of Water Resources (DWR) – DWR will be hosting three virtual public workshops regarding the Draft Grant Solicitation materials for Proposition 1 – Round 2 IRWM Implementation Grant Program. The draft Guidelines and Proposal Solicitation Package (PSP) were released on December 10, 2021 and will be open for public comment until Friday, February 18, 2022 at 5:00 pm. This is an extended public comment period, due to the ongoing pandemic situation and in response to stakeholders' requests.  The presentation made during first workshop will be recorded and played back during the subsequent workshops, and program staff will be on hand in each workshop for questions and answers following the presentation.
For information about the program: https://water.ca.gov/Programs/Integrated-Regional-Water-Management
For dates and times of workshops dealing with Northern California, Central California, and Southern California:
https://water.ca.gov/News/Events/2022/Feb-2022/Prop-1-Round-2-IRWM-Northern-California-Workshop,
https://water.ca.gov/News/Events/2022/Feb-2022/Prop-1-Round-2-IRWM-Central-California-Workshop,
https://water.ca.gov/News/Events/2022/Feb-2022/Prop-1-Round-2-Southern-California-Workshop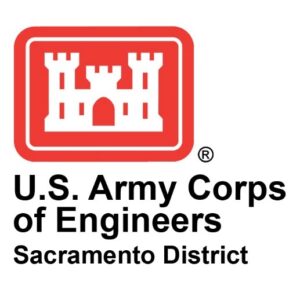 https://www.spk.usace.army.mil/Missions/Water-Control/
https://www.youtube.com/watch?v=cCZWkMXJwQE
https://www.spk.usace.army.mil/Portals/12/documents/Blueprint/blueprint_2021v2.pdf?ver=hUPmFaucLZLrBagMfdfP3A%3d%3d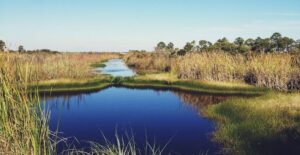 From Greenwire – The Biden administration last week quietly and abruptly announced that developers can no longer rely on decisions made under a high-profile Trump-era Clean Water Act rule about which waters are federally protected to obtain new permits. Legal experts say the move could have far-reaching effects throughout the building, mining and agricultural sectors. At issue is a Jan. 5 post on the Army Corps of Engineers website explaining the agency will "not rely on" an approved "jurisdictional determination" issued under the Trump-era Navigable Waters Protection Rule "in making a new permit decision." The announcement applies to "jurisdictional determinations" that the Army Corps makes, good for five years, which pave the way for mining companies, developers and property owners to obtain permits to fill or dredge streams, tributaries, lakes and wetlands, ditches, swales and stormwater ponds. Wetlands and streams that are not given federal protections can be damaged and destroyed forever, along with their abilities to sequester carbon and protect downstream water quality. (more)
Visit the State of California
Department of Public Health online
for all the latest publicly available information
and guidance on the COVID-19 virus
December 2021 Board Events

Congratulations to Board President Bill Edgar, who has retired at the end of December 2021. The Board presented Mr. Edgar with an honorary resolution of service at its December 2021 Board meeting. There were many people, from federal, state, and local agencies who spoke to Bill's significant and lasting influence in promoting and furthering flood risk reduction in California's Central Valley. The Board, its staff, and the State of California will sorely miss him.
Mr. Edgar's career in government service spanned an incredible 56 years, having served as Assistant City Manager and City Manager for the City of Pleasanton, as Assistant City Manager, City Manager, and Interim City Manager for the City of Sacramento, and Executive Directors for the Sacramento Housing and Redevelopment Agency, the Sacramento Transit Development Agency, the Sacramento City/County Office of Metropolitan Water Planning, and the Sacramento Area Flood Control Agency. Mr. Edgar also served as the first Executive Director for the Sutter-Butte Flood Control Agency from 2007 to 2012 when the Governor appointed him to the Flood Protection Board – his second time on the Board. He was reappointed in 2014 and in 2018.
Under Board President Edgar's leadership, the Central Valley Flood Protection Board adopted the Central Valley Flood Protection Plan in 2012, as well as the 2017 plan update, and has been instrumental in furthering the implementation of the Flood Plan. The Board has also made great strides in its enforcement of removing problematic encroachments, and reviewing and approving projects that enhance flood management in the Central Valley. Mr. Edgar's contributions to the community has also earned him many honors.