Central Valley Flood Protection Board
The Central Valley Flood Protection Board (CVFPB) is the State regulatory agency responsible for ensuring that appropriate standards are met for the construction, maintenance, and protection of the flood control system that protects life, property, and wildlife habitat in California's vast and diverse Central Valley from the devastating effects of flooding. CVFPB issues encroachment permits and works with other agencies to improve the flood protection structures, enforces removal of problematic encroachments, and keeps watch over the Central Valley's continually improving flood management system.
---
PUBLIC HOURS AND MEETINGS SUBJECT TO CHANGE IN RESPONSE TO COVID-19
In light of recent developments regarding COVID-19, we wanted to reach out and provide an update on our public hours and 2020 meeting schedule.
The Central Valley Flood Protection Board is closely monitoring COVID-19 developments, which have created uncertainty for us all. Just like every organization, we are unsure how this will play out, for how long, and how it will affect our upcoming meetings.
What is clear is the seriousness of this rapidly spreading virus. Thus, we are taking the following steps:
JOIN LIVE ONLINE WEBEX CVFPB MEETING (click link)
CVFPB Meeting Room
https://cadwr.webex.com/meet/CVFPB | 1328038260
Join by video system
Dial CVFPB@cadwr.webex.com and enter your host PIN .
You can also dial 173.243.2.68 and enter your meeting number.
Join by phone
1-844-517-1271 US Toll Free
Access code: 132 803 8260
We will make changes to workshops, committee meetings and other programs in April and beyond on an event-by-event basis to ensure the safety and health of our stakeholders, attendees and staff. The Centers for Disease Control and Prevention this weekend issued guidance to postpone events over the next eight weeks with 50 or more people. Many of our events are below that threshold but we will assess whether to carry out those events as the time gets closer.
Please check our website for periodic updates; we will be updating events as we confirm next steps around postponement or cancellation based on public health guidelines.
In addition:
We expect many of our staff will be working remotely to do our part to stem the virus' progression. Thus, emailing us rather than calling our office with your questions is the best way to reach us. If you are currently working with a staff member on an item, please continue to contact that staff member.  If you need general information, please contact the general mailbox at Questions@CVFlood.ca.gov.
We will be prioritizing permits based upon health and safety factors, including the availability of staff and partners, and application processing times may be extended during this period.  Please bear with us as we work through this new system.
We appreciate your understanding during this situation.
We're all in this together! Stay healthy and we'll keep in touch with updates as we have them.
Leslie Gallagher
Executive Officer
Permit and Inspection Fees Coming July 1, 2019
CVFPB will be charging permit and inspection fees for permit applications received after July 1, 2019. Fee information can be found here.
NEWS & HIGHLIGHTS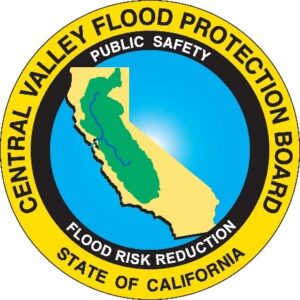 Agenda items include (click for agenda):
2022 Central Valley Flood Protection Plan Update
Tribal Update
Lookout Slough Restoration Project
The Sacramento and San Joaquin Drainage District Study
Update
Action item on the Levee and Gate Master Plan for the Pocket/Greenhaven Area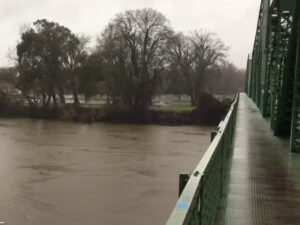 From Capradio– The Sacramento region is not prepared for a mega-flood and won't be for nearly a decade, says Rick Johnson, executive director of the Sacramento Area Flood Control Agency. "We're still working on getting our base-level protection up," he said. "But then we need to also address potential for that 100 year [storm] being a much larger event in the future."
Johnson says there's more than $3 billion of work currently taking place in the area to build levees, raise dams, redesign part of the American River to hold more water and deepening blockades below levees so water won't seep underneath them. The goal is to get the region to eventually be able to withstand a 500-year storm. "Even though we have levees in place, we're having to reconstruct all of them to bring them up to the current standards," he said. "Natomas and the rest of Sacramento are kind of like a bathtub. Until we get it all done, you can still get flooded from a number of different directions."(more).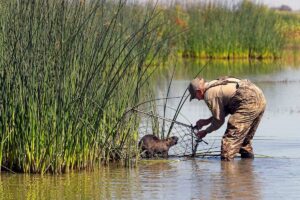 From the San Francisco Chronicle – The pesky 3-foot-long, buck-toothed nutria is getting the better of California. The large rodent is chewing up rivers and wetlands and threatening to mow down farmland and infrastructure, and the state is struggling to contain it. The animal's dizzying rate of reproduction doesn't help: A single female has been known to give rise to 100 offspring in a year. Relief may be on the way. On Friday, President Trump signed a bipartisan bill that offers a financial boost for California's fledgling effort to stop the invasion. And the assistance couldn't have come soon enough. State wildlife teams are at a critical juncture in their battle to keep the burrowing nutria from undermining roads, canals and water supplies at several spots in the Central Valley, including the Sacramento-San Joaquin River Delta. (more).
Visit the State of California
Department of Public Health online
for all the latest publicly available information
and guidance on the COVID-19 virus
Welcome!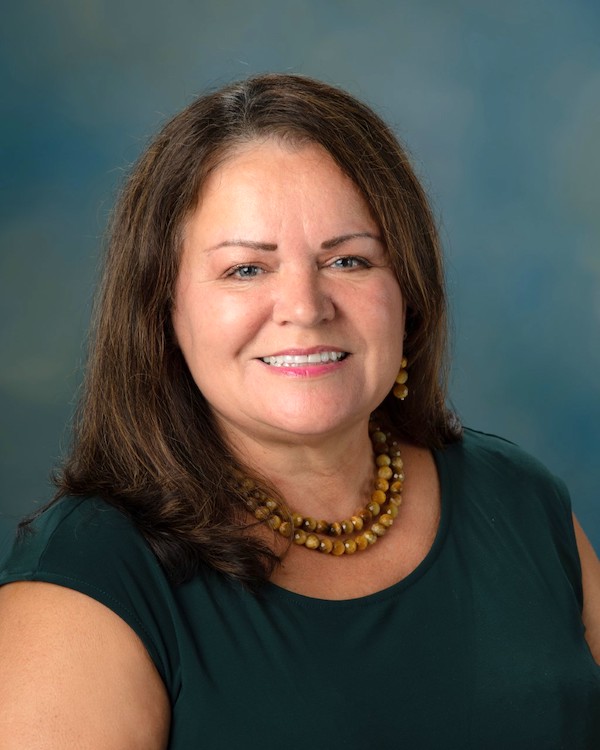 The Central Valley Flood Protection Board is happy to announce its newest Board member, Mary Jane Griego, was appointed by Governor Newsom on July 7, 2020. Griego has been senior district representative in the Office of Congressman John Garamendi and a member of the Board of Directors of the Olivehurst Public Utility District since 2017. She has been owner of Duke's Diner since 2012. Griego was a member of the Yuba County Board of Supervisors from 2001 to 2017. Welcome, Mary Jane!