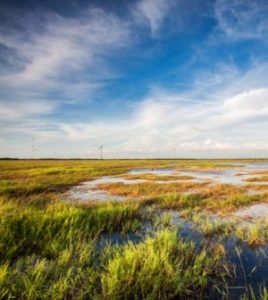 From California Water News Daily: – A final draft of the State Wetland Definition and Procedures for Discharges of Dredged or Fill Material to Waters of the State was released late last week by the State Water Resources Control Board. The procedures are intended to address environmentally sensitive undeveloped areas such as rivers, streams and wetlands as well as bays and estuaries.
Important enhancements within the draft procedures are designed to protect and enhance ecologically sensitive areas where water now exists. (more)
---

From the Department of Water Resources: – On January 14th, please join us at a Flood-MAR Agricultural Community Listening Session to share your insights into potential barriers and challenges to implementing voluntary Flood-MAR projects in the Central Valley.
---
From KQED Science – In December, Gehrke retired as chief snow surveyor for the California Department of Water Resources. He spent much of his 31 years with the department on skis and snowshoes, in remote corners of the Sierra Nevada, measuring the "frozen reservoir" that ultimately provides about a third of California's water supply. (more)
---