Central Valley Flood Protection Board
The Central Valley Flood Protection Board (CVFPB) is the State regulatory agency responsible for ensuring that appropriate standards are met for the construction, maintenance, and protection of the flood control system that protects life, property, and wildlife habitat in California's vast and diverse Central Valley from the devastating effects of flooding. CVFPB issues encroachment permits and works with other agencies to improve the flood protection structures, enforces removal of problematic encroachments, and keeps watch over the Central Valley's continually improving flood management system.
---
December 9, 2022 CVFPB Workshop (Agenda to be posted 11/29)
2022 PUBLIC HOURS AND MEETING SCHEDULE
In accordance with the Governor's order, the Board will continue to host hybrid meetings and workshops through 2022.  Locations and access information for future meetings will be posted on our homepage and updated as needed.
Likewise, our office will remain open for business, but public counter hours are limited to appointments only.  For public drop off of physical documents, including applications and fees, we can be contacted by phone or email as noted below to schedule a drop off.
The Board meeting schedule for 2022 can be found here

Past recordings of meetings can be found on the CVFPB YouTube Channel

Background for agenda items is available electronically.  Please email the Board Clerk at Ryan.Jones@CVFLOOD.CA.GOV to request an electronic copy of any agenda item.

We will continue to host our Board meetings, workshops, committee meetings and other programs as hybrid or virtual on an event-by-event basis. Please check our website for periodic updates
In addition:
Office hours are limited as most of our staff is working remotely. Thus, emailing us rather than calling our office with your questions is the best way to reach us. If you are currently working with a staff member on an item, please continue to contact that staff member.  If you need general information, please contact the general mailbox at Questions@CVFlood.ca.gov.

We will be prioritizing permits based upon health and safety factors, including the availability of staff and partners, and application processing times may be extended during this period.  Please bear with us as we work through this new system.
We appreciate your understanding during this situation.
We're all in this together! Stay healthy and we'll keep in touch with updates as we have them.
Jane Dolan
Board President
NEWS & HIGHLIGHTS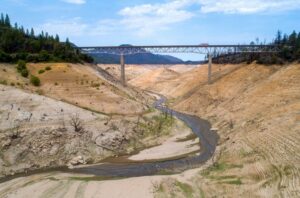 From ABC7 News– Recently, researchers from Stanford flew California skies on a kind of airborne treasure hunt. Probing hundreds of feet into the ground with electromagnetic signals, they were in search of liquid gold – water, or more precisely a place to capture and store it. "When we look at what's likely to be the freshwater future in California, the total amount of precipitation isn't necessarily going to be less, but there's going to be more intense storms, more intense droughts. So the idea is when we have intense storms, capture floodwater, divert it to locations such as this, get it into the ground to recover from the previous drought or prepare for the next," explains Rosemary Knight, Ph.D., a researcher with the Stanford Doerr School of Sustainability. (more)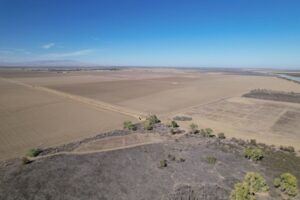 From Reuters -The land along the Arroyo Pasajero Creek, halfway between Sacramento and Los Angeles, is too dry to farm some years and dangerously flooded in others. Amid the cycles of wet and dry — both phenomena exacerbated by climate change — a coalition of local farmers and the nearby city of Huron are trying to turn former hemp and tomato fields into massive receptacles that can hold water as it percolates into the ground during wet years. This project and others like it across California's Central Valley breadbasket aim to capture floodwaters that would otherwise rush out to the sea, or damage towns, cities and crops. … The project near Huron is one of about 340 recharge systems that have been proposed by water agencies in California – enough to store 2.2 million acre-feet by 2030 if they all are built. (more)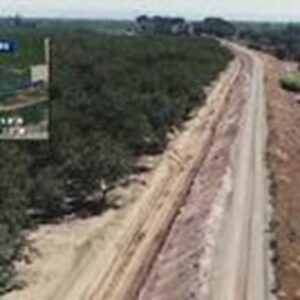 From KCRA3 – Yuba County community members on Wednesday gathered to celebrate the completion of the Bear River Setback Levee. Officials call the project a critical step toward 100-year flood protection for the city of Wheatland. The project wrapped up in time for the rainy season. The planning for the new levee started 10 years ago. Wheatland residents had to deal with a lot of noise from the construction trucks, but now they can feel safer that the new levee won't break. Officials said the completion of the two-mile stretch of the project strengthens the area's entire levee system. The $11 million construction project took several weeks and had some setbacks with the storms this month. The community of Wheatland has been vulnerable to flooding in the past. (more)
Visit the State of California
Department of Public Health online
for all the latest publicly available information
and guidance on the COVID-19 virus
Congratulations!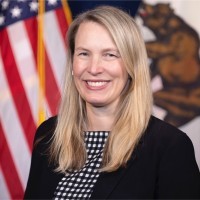 On August 17, Governor Newsom appointed Keely Bosler, of Sacramento, to the Central Valley Flood Protection Board. Bosler was Director of the California Department of Finance from 2018 to 2022. She was Cabinet Secretary in the Office of the Governor from 2016 to 2018, Chief Deputy Director for Budget at the California Department of Finance from 2013 to 2016 and Staff Director for the California State Senate Budget and Fiscal Review Committee from 2010 to 2013. She was Associate Director, Fiscal Services at the California Department of Corrections and Rehabilitation Budget Management Branch from 2009 to 2010 and a Consultant for the California State Senate Budget and Fiscal Review Committee from 2004 to 2009. Bosler served as a Fiscal and Policy Analyst at the California Legislative Analyst's Office from 2000 to 2004. She earned a Master of Science degree in Applied Economics from Cornell University. Welcome, Keely!