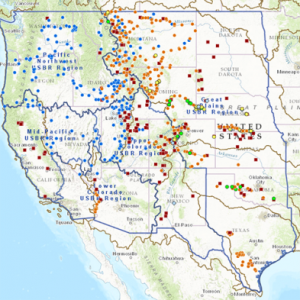 The U.S. Bureau of Reclamation (USBR) has launched a pilot program website to enable users to view, access, and download USBR data. With the Reclamation Water Information System (RWIS) pilot you can:
Locate Reclamation sites and access current and historical water data by browsing an interactive map.
Search for water data by location or data type with the query tool.
Get machine readable water datasets to use as input for your models and analyses via manual downloads or automated data exchange via web service. Use the web service/API URL to feed data to your own applications.
Launch of RWIS website: https://water.usbr.gov/
How to use RWIS:  https://water.usbr.gov/docs/use-case.pdf