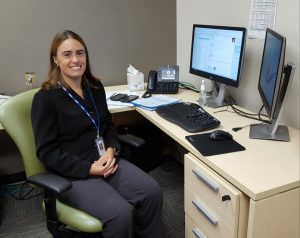 The Central Valley Flood Protection Board is pleased to announce that Mary Jimenez has joined us as our new Acting Chief Engineer, effective September 11, 2017.
In this role, she will lead and oversee Board staff in implementation of the Central Valley Flood Protection Plan (CVFPP), environmental services and land management, and Board operations, including permitting and enforcements.
Prior to this appointment, Mary was serving as Chief of the Flood Planning Branch for the Department of Water Resources (DWR), leading development of the 2017 CVFPP Update that was adopted by the Board on August 25, 2017. Mary has also served as State lead for the California Silver Jackets team since October 2015.
Prior to working in DWR's Flood Planning Office, she has worked in DWR's Hydrology and Flood Operations Office in flood forecasting, private consulting on a variety of water resources projects for State, federal, and local clients, and for the U.S. Army Corps of Engineers in the Hydrologic Engineering Center (HEC) in Davis, California. Mary earned her Bachelor's and Master's degrees in Civil and Environmental Engineering from the University of California, Davis, and is a licensed Professional Engineer in California.
Please join us in congratulating Mary on her appointment and new position with the Board.